Multiple Clocks in the Windows 7 Tray
At times we need to view multiple clocks from different countries for various reasons. In Windows 7 we can view 3 clocks simultaneously in the system tray.
Here's a way to achieve the same.
The clock shows the current time along with today's date, whereas previous versions of Windows only showed the time by default.

If you click on the clock in the system tray, you'll see an analog clock showing the current time along with a calendar showing today's date. You can change the time or add more clocks by clicking the "Change date and time settings" link in the bottom.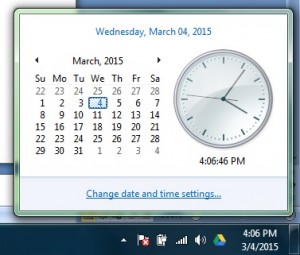 This will open the Date and Time dialog box, where you can change your system time, date, and time zone.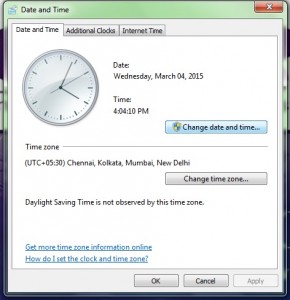 To add additional clocks to the taskbar, select the Additional Clocks tab. You can add up to two additional clocks; just check "Show this clock" beside one or both clocks, select the time zone you want the clock to show, and enter a name that will help you remember what that time's for.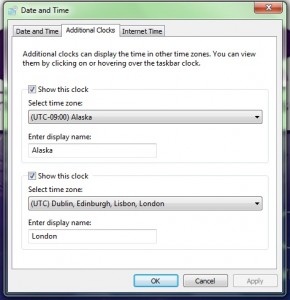 Now you can quickly see the time in all three places by simply hovering over the clock in your taskbar.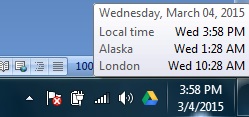 If you click on the clock in the taskbar, you'll now see 3 clocks. The larger one is the current time in your time zone, while the other clocks are the extra ones you added before. They'll even show the correct day of the week below the clock if it's currently a different day in these time zones.